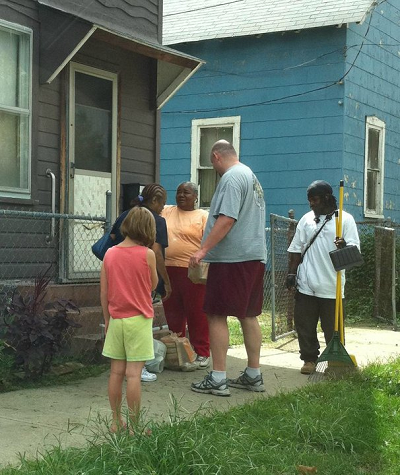 Many Seeds Ministries runs a local food drive for the hungry.  We collect non-perishable food items and distribute them directly to those in need.  There are plenty of poor neighborhoods filled with hungry people all around us.  We may not be feeding 5000 like Jesus did, but we are doing our best to help everyone we can.
Typically, we will hand deliver food to poor neighborhoods, sharing the blessings and hope that God has given us.  We encourage our young children to get involved as well.  They enjoy preparing the food for delivery and have also accompanied us on some distribution runs.
In this picture, we have a young worker donating their own bicycle to a less priviledged little child.  Experiences like this will make a lasting impression on our children as well as the recipients.
We've posted some new photos of our clothing and food distribution here: